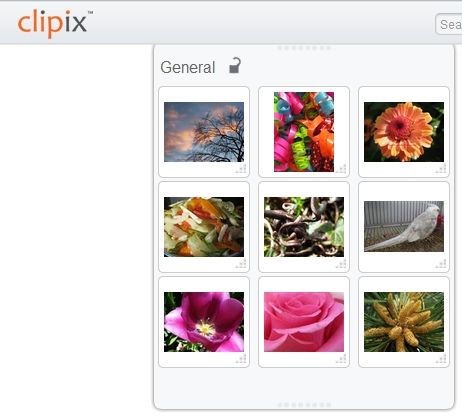 Finding a way to organize what I like on the internet has just become easier and simpler with
clipix
. This is a new website that offers an organizing tool by creating as many clip boards to my liking. Each clip board has each own category, thus, I can find what I want in just a click.
Here is how you can join the fun:
Sign up at clipix.com with your Facebook or Twitter account. I am sure you all have one of these social booking sites.
Drag the word "CLIP" to your web browser book marking tool bar
Visit your favorite websites to find what you want to keep for future preference
Click on that "CLIP" button, and you will see a window pop up
Select the category that you want to list it under, and you will see that your information is saved
If you are done with your clipping, you can go to your home page to see your collection
If you need more clarity, watch the video below:
I find this website very useful, as I can make new clipboards to fit my need. I can have one to list all the gift idea for each member in my family, or I can have a clip board to show case my health articles. What I like most is that I can find my own collections in just a glance!
Promoted Post